Universal
All Disney Locations
Cruises & River Cruises
All Inclusive Resorts
Pure Joy is a Boutique Travel Agency and specializes in Luxury Travel. We know all the ins and outs of private tours & VIP experiences to enhance your trip. As a boutique travel agency we only take on a limited amount of trips each month. We want to offer each client hands-on help & dedicated service to create the perfect trip! Because we want to know you are getting the best experience possible, we only work with certain cruise lines & all inclusive resorts that we have vetted. Your experience is our top priority!
Our intentional & personalized planning will help you travel with peace of mind, knowing every detail is taken care of from beginning to end. These days traveling has gotten complex, but taking a vacation doesn't have to be stressful. We do all the hard work so you don't have to. With 7 years of experience, and countless trainings & trips planned, we can send you on a joy filled trip of a lifetime!
Pure Joy Travel has experience with the following groups:
Family/Couples
Solo Travel
Executive Teams
Cheer/School Groups
Girl Scout Groups
Large Family Reunions of 30+ people
Honeymoons
Destination Weddings
When you book a trip with Pure Joy, you will always get our latest up-to-date tips & tricks, no matter which destination you pick! What sets us apart is our Joy Packages. This optional itinerary planning service is specifically designed for Disney World & Disneyland. Disney is a complex destination. Theme Park reservations, Genie+ guidance, Dining & Specialty reservations are just a few of the things you need to consider when planning a Disney vacation. With our Joy Package, we do it all for you from beginning to end. You can travel with peace of mind, knowing every detail has been taken care of and have confidence that you won't miss out!
The Joy Package is here to take away the confusion and stress and give you peace of mind that everything you need for a smooth Disney vacation is planned for you!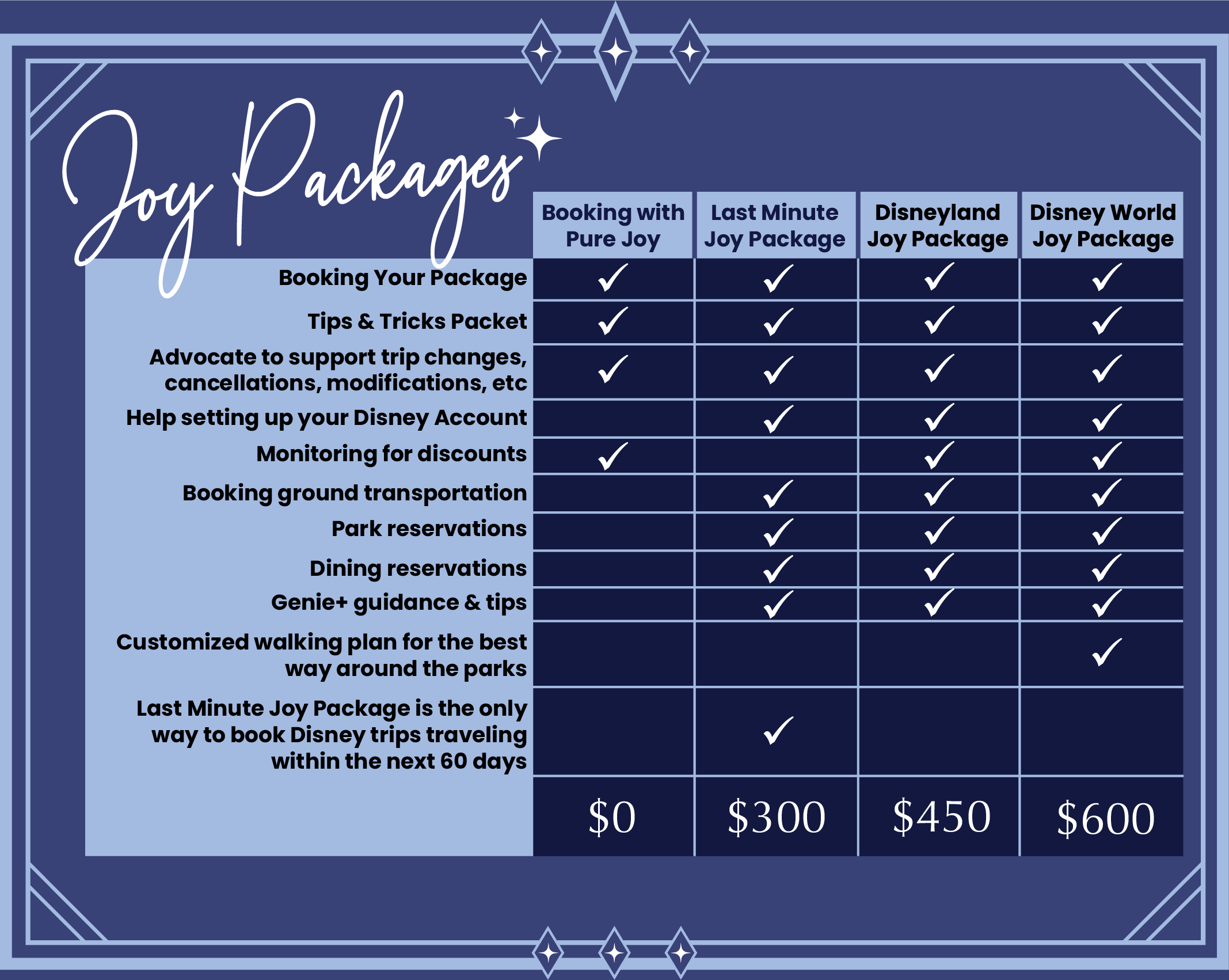 The Joy Packages are non-refundable, non-transferable, and due at the time of booking. We only take a certain number each month, so they are subject to availability. More details found in our Policies page!
Caitlyn Tyler
Hi! My name is Caitlyn Tyler and I am a self proclaimed Disney fanatic, Star Wars lover, Potter Head & Hufflepuff for life. I love to travel with my family most. There is nothing better than making memories together on a new adventure. I am a mama of 2 miracle babies and married to my high school sweetheart, Mr. Joy himself. I love planning and the sudoku it takes to create the perfect trip. I love using all of my Type A skill sets and my passionate fandom to create the perfect trip for you.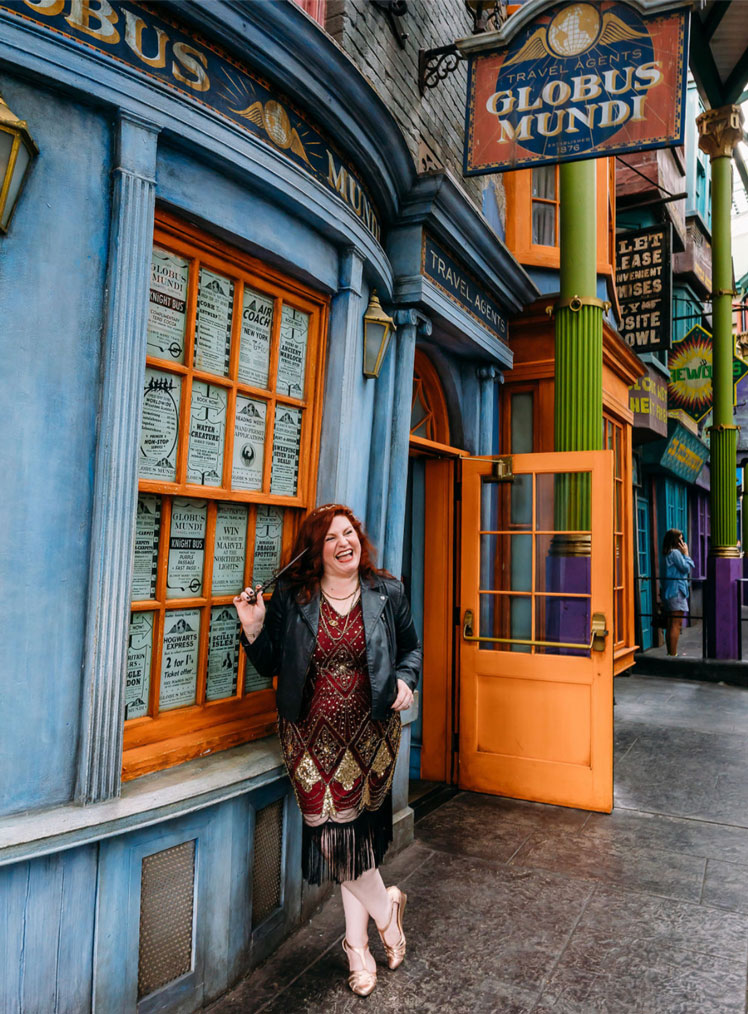 I have been in the travel business for 7 years, and have planned hundreds of trips to the Mouse, Hogwarts, cruises & various amazing beach all inclusive destinations. I am a graduate of the Disney College of Knowledge program, an official Universal Orlando Travel Partner, and have additional training in Sandals & Beaches, & Karisma Resorts.
I can't wait to work with you under the Pure Joy banner! I named this agency Pure Joy Travel because that's what I hope to be for you. A joy to work with, planning joyous vacations, which you will look back on with joy filled memories for years to come. I'm all about that joy, 'bout that joy!
And to my clients- THANK YOU! I truly have the best clients around. I cannot do this amazing job without you wonderful people booking your trips with me.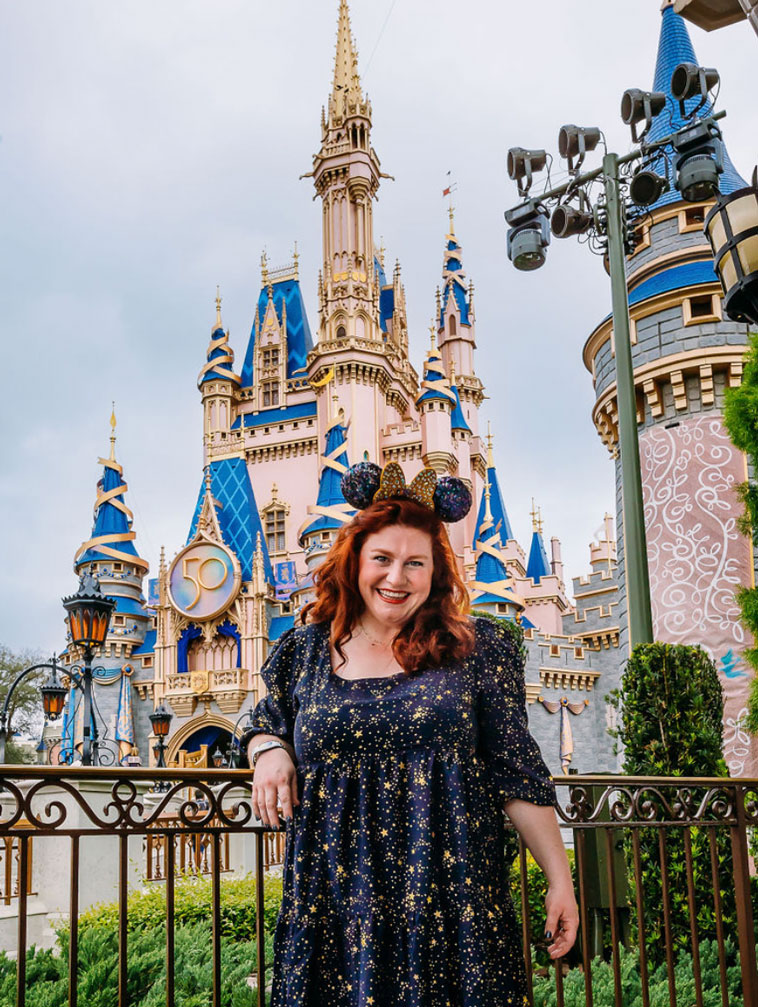 Obsessed with the Happily Ever After Fireworks show
Lover of all things classic/vintage Disney
Snuggling with my fam & a classic Disney movie is my favorite
I sing 24/7 - can't stop, won't stop
Velocicoaster is my favorite coaster
Disneyland's Peter Pan is my favorite ride
I still cry at the Harry Potter movies
The ocean feels like home
Florean Fortescue's Ice Cream would be my last meal